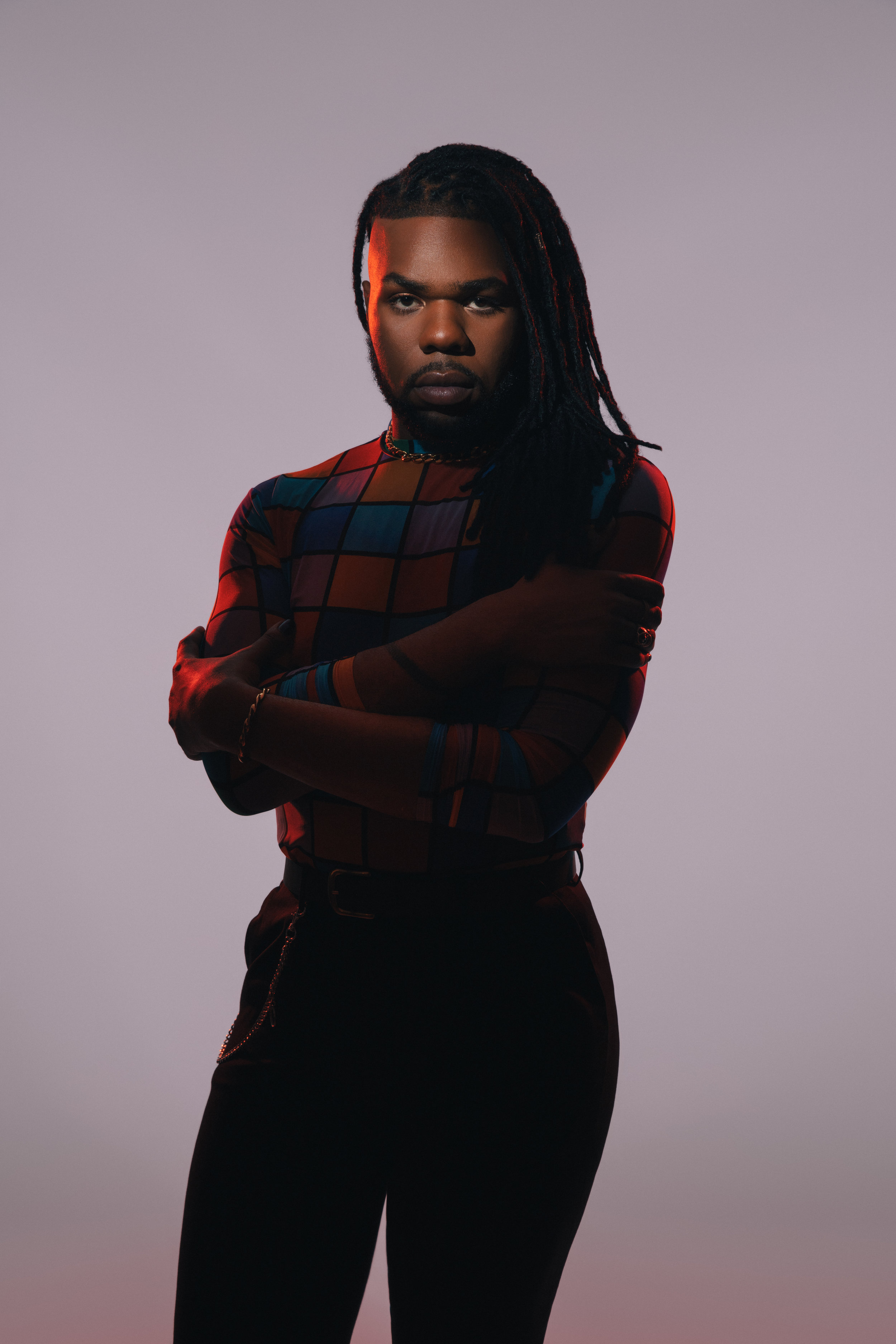 MNEK to Headline UK Black Pride 2019
The singer and Grammy-winning songwriter and record producer, MNEK, will headline UK Black Pride's 2019 pride celebration in Haggerston Park on Sunday 7 July.
MNEK's writing and production credits include H.E.R., Jax Jones, Zara Larsson, Little Mix, Dua Lipa, The Saturdays, Clean Bandit, Julia Michaels, Craig David, Christina Aguilera, Years and Years, Madonna and Beyoncé.
Joining MNEK on the day is Aaron Carty's Beyoncé Experience, Toya Delazey and N'Chyz.
UK Black Pride returns on Sunday 7 July, 2019 and to mark UK Black Pride's continued growth, the celebration moves to a larger location: Haggerston Park in east London. The team has been working hard to find a new home for UK Black Pride and have taken into consideration accessibility, public transport links, diversity of the local area and the borough's historical significance.
Phyll Opoku-Gyimah, co-founder and executive director of UK Black Pride:

"We've had a really good run in Lambeth and are grateful to the local council, public services like police, TfL, ambulance services and of course the residents who helped make our annual celebrations so successful. We're excited to work with Hackney Council, the Mayor of Hackney and local residents and businesses to bring UK Black Pride to east London this summer. We are so energised by Hackney's diversity, historical significance as a welcoming place for people from such a broad range of diasporas and the wonderfully enthusiastic response from local government."
Joining MNEK on the day is Aaron Carty's Beyoncé Experience, Toya Delazey and N'Chyz.
Performers
MNEK
Aaron Carty's Beyoncé Experience
Toya Delazy
N'Chyz
Exilio Latino
NEO 10Y
Deanz & Charmer
Jason Kwan
Fanipac
N'Chyz
Mahamta Khadi
CHIYO
Lascel Wood
Bolly Illusion
QUESTION
Wesley Dykes
DJs
Gold Mokwe Francis Smitty BBZ
Gloria
Biggie C
Hosts
Jordan Charles, Nina Rose, Rikki Beadle-Blair, Travis Alabanza, Anick Soni (UKBP), Moud Goba (UKBP)
THE OFFICIAL UK BLACK PRIDE AFTER PARTY.
#OutOnLinkedIn with #UKBlackPride
Understanding the particular intersection of race and sexuality is important to foster a deeper understanding of the specific life experiences of LGBTQ+ people of colour. Throughout the month of June, UK Black Pride and LinkedIn are collaborating to provide a platform to examine what it means to be an LGBTQ+ person of colour at work. And so for those who feel safe sharing their stories, we'd love to hear from you.
Our main stage and welfare and wellbeing stage will have BSL interpreters throughout the entire day, easily recognised by their UK Black Pride t-shirts.
"UK Black Pride is an accessible and free-for-all event. If you have questions about accessibility at UK Black Pride 2019, our Accessibility Officer, Jai, is standing by: access@ukblackpride.org.uk. #ByUsForUs"